Lepa Galeb-Roskopp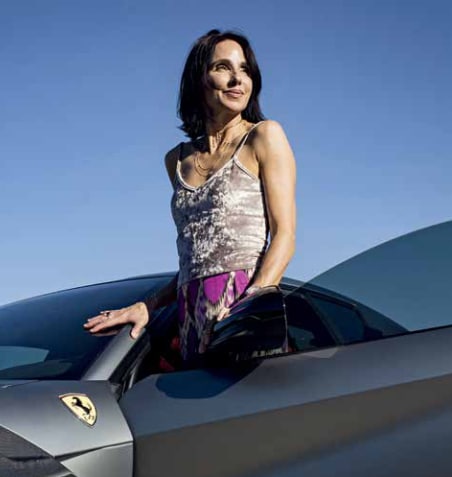 ​
JEWELLERY DESIGNER, CALIFORNIA
As a little girl in Montenegro she wanted to work for the UN. But the pull of Paris and fashion proved too strong. She later moved on to California and, when she found her husbands' jewellery gifts never quite hit the mark ?
she became tired of having them customized by a local goldsmith ?
she set up her own Misahara brand.
"The GTC4Lusso...is more practical for my day-to-day lifestyle, the F12tdf...I use for weekend drives"
Photography by Alessandro Cosmelli
Lepa still recalls the first time she saw a Ferrari. "It was some time in the 1980s in Silicon Valley. And it was a Testarossa". She admits that at the time she "wasn't super-interested" in cars.
Nowadays, as a successful jewellery designer she sees major similarities between her creative process and the ethos underpinning Ferrari. Plus, she currently owns a GTC4Lusso and an F12tdf. The former "is more practical for my day-to-day lifestyle. I take it everywhere", whilst the latter "I use for weekend drives", she says, "up Highway 9 in Silicon Valley".
Probably her most memorable journey thus far was a special cavalcade organized by Ferrari San Francisco, when some 50 cars drove south all together "down Highway 1 to Santa Barbara". Her eyes glisten like her jewellery when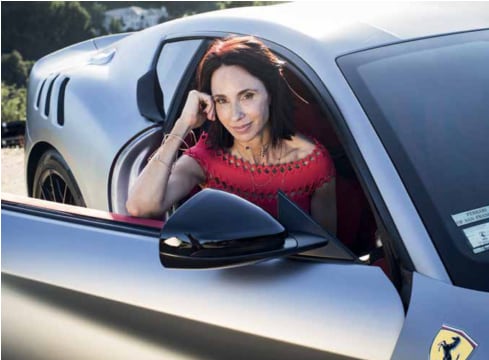 she recalls the event. She describes it as "unforgettable", sighing, "it was art in motion".
Lepa sees a synergy between her work designing jewellery and the way that Ferrari puts its cars together. "I understand what it takes, regarding the craftsmanship and the intensity of honing in on perfection".

Even though she recognizes the uniqueness of the machine, she is gloriously un-possessive of it: "No, I'm not at all possessive of the car. I appreciate people wanting to experience driving a Ferrari and when you drive it, you fall in love it," she says. "I love sharing that experience with people."

Lepa feels a visceral reaction to the brand. "When I look at a Ferrari, I smile," she says.

"The emotion that evokes is immediate. And I feel that tapping into one's emotions is really the answer to happiness in life."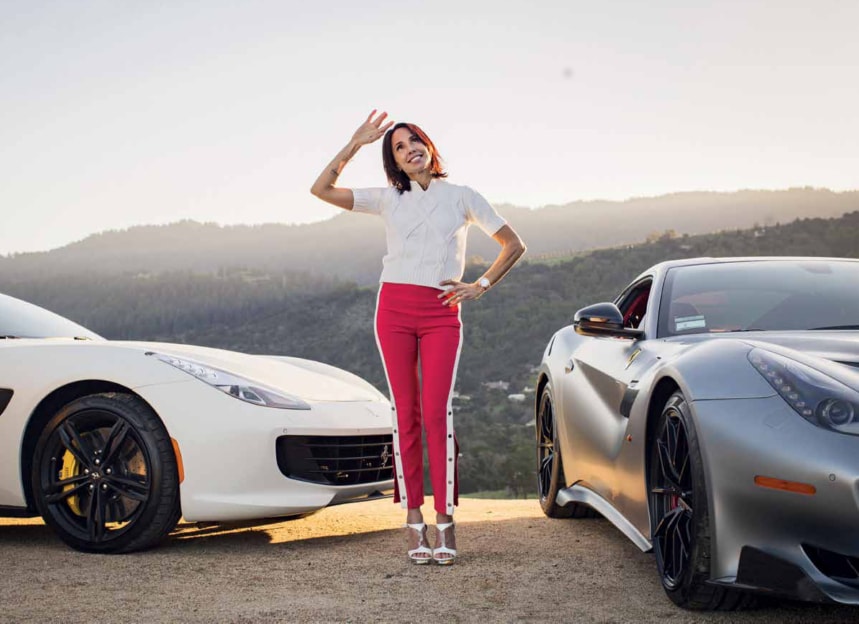 The creative process is central to her own design work. And Lepa considers a Ferrari car as something very similar. "It's an art piece" she insists. "I get happy. I hear the sound of the engine and it is music. It's amazing. The adrenaline automatically comes out." She looks for the words, and sighs: "the emotional response is indescribable. But real..."