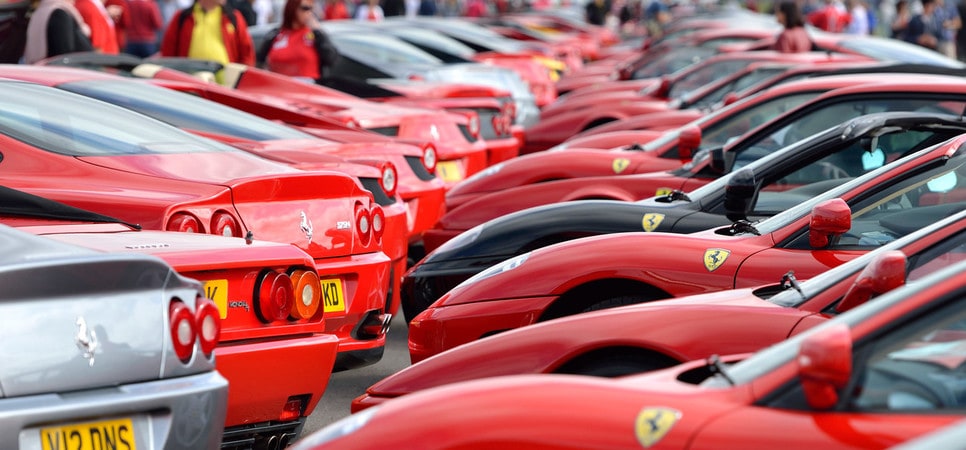 There was something very British about the recent Passione Ferrari day, marking the Company's 70th Anniversary, at Silverstone. It certainly wasn't the weather, which managed to behave itself and stay warm and sunny.
Maybe it was the big red double-decker bus, or the party atmosphere among the crowds gathered in the bars and food outlets.

Or maybe it was the sight of a traffic jam caused by nearly 150 immaculate Ferraris driving around the famous old Silverstone race-track.