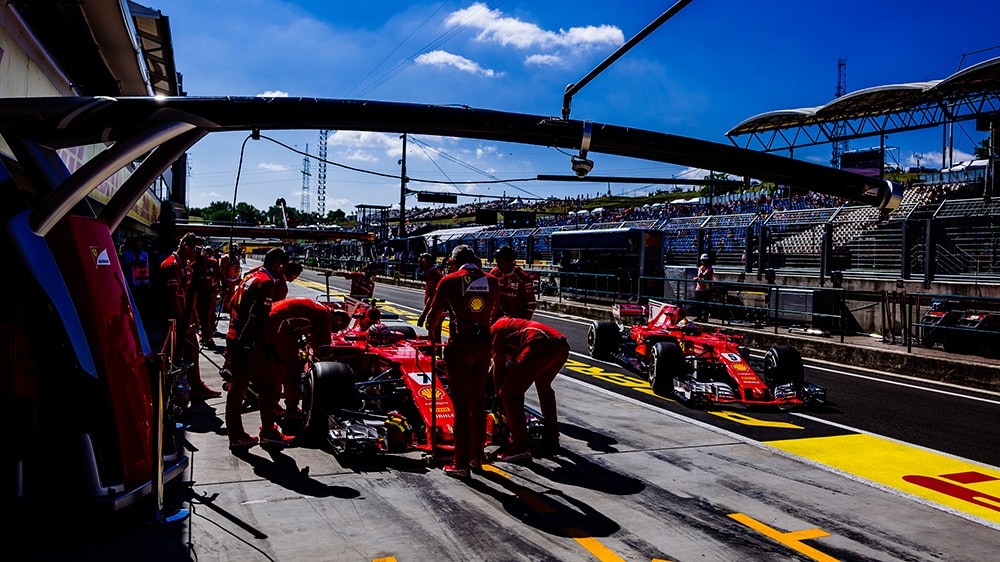 At the end of the first day of practice for the Hungarian Grand Prix, Scuderia Ferrari drivers take stock of a day which saw steady improvement in the performance of the updated SF70Hs.
"This morning I wasn't that happy", Seb Vettel says "but in the afternoon I started getting the rhythm. So, I think we were not that bad, but it's difficult to read the session. Ferrari, Mercedes and Red Bull are very close to each other. It should be good fun tomorrow. We need to find the best settings for tomorrow and work a little bit more on the tires and on the driving. Then it should be better. I had a bit of damage on the car, after running over a kerb, so that we had to go back to the garage, but in the end it was fine. We saw some cars going off track today, especially at the exits to Turns 4 and 11, which are quite tough. I was a bit too aggressive this morning. But everything seems to work, so we should be in a better place tomorrow. Two years ago here the race was not bad – we won – and we had some other good races here. However, you always hope that the best race is yet to come. We have another chance on Sunday and we are looking forward to it".
Team-mate Kimi Raikkonen's day was the complete opposite, as he was faster in the first session: "It was a normal day's work. We started pretty well in the morning, while the afternoon was a bit more tricky and less straightforward. When I stopped on the track it was because I had lost the throttle control for a minute, but then it recovered and I could continue. It was not a major thing, sometimes such issues can happen. The conditions were not the easiest and for sure, due to the red flags, we did not get as much running as we would have liked. Nevertheless it was not too bad. Today the lap times were very close, but you can expect that on this kind of track and many things can change from tomorrow on. We have to do our best and hopefully that's enough to push us to the front; then it will be up to us to drive as fast as we can".