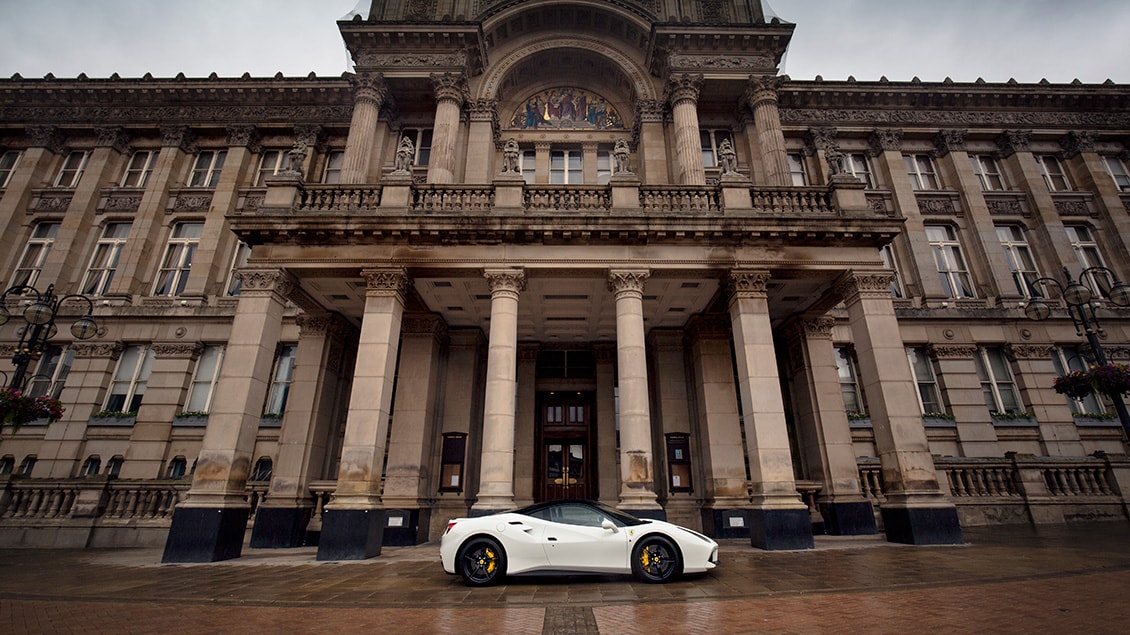 To mark the 70th anniversary of the Prancing Horse, Graypaul Birmingham brought the urban city of Birmingham a special, unique and the most memorable event to date in the heart of Birmingham – the UK's second biggest city. A convoy of 70 Ferrari's drove from Solihull through to Birmingham City Centre to display a spectacular array of Ferrari's at Victoria Square.
Victoria Square is home to both the Town Hall and the Council House, centred in the city.

The limited edition special series model, the LaFerrari Aperta led the debut in style by leading. The day couldn't be more perfect with a grand finale of a Black Tie Gala at the Ferrari Birmingham showroom with owners. The celebrations coincided with Ferrari Birmingham achieving Global Ferrari Aftersales Dealer of the Year 2016.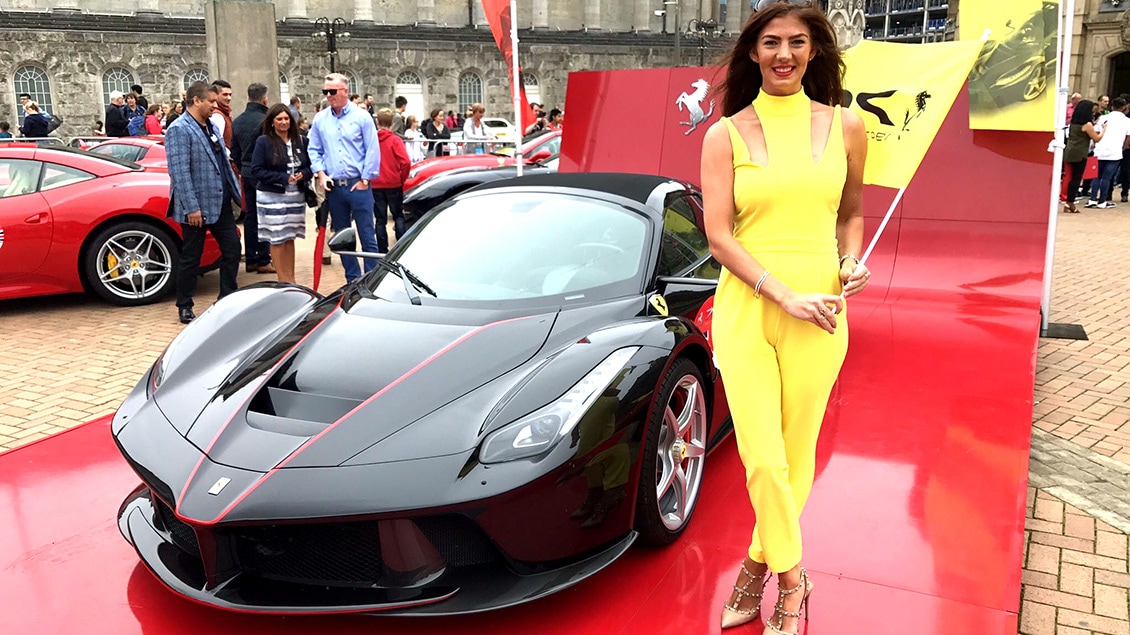 The starting point of the convoy begun at the showroom, owners were very enthusiastic and preparing for the takeover at Birmingham.
The atmosphere was phenomenal, the preparation was smooth, and fans were sharing the passion.
The line-up of Ferrari's made huge waves across the city; the most loved Enzo was present, and childhood dreams were made true. The fleet included favourites such as the 599 GTO, F40, 70th Edition F12 and the GTC4 Lusso. Spectators were engrossed from the parade as the engines were roaring across the city. Birmingham City Council supported the event with road closures, and ensured the most beautiful Ferrari's were scaled to create an unforgettable vision.
The audience gathered as thousands congregated whilst the LaFerrari Aperta took centre stage. News reporters and Media were absorbed with the history and masterpiece of Ferrari. The interaction between our Ferrari owners, team and the fans were truly inspirational.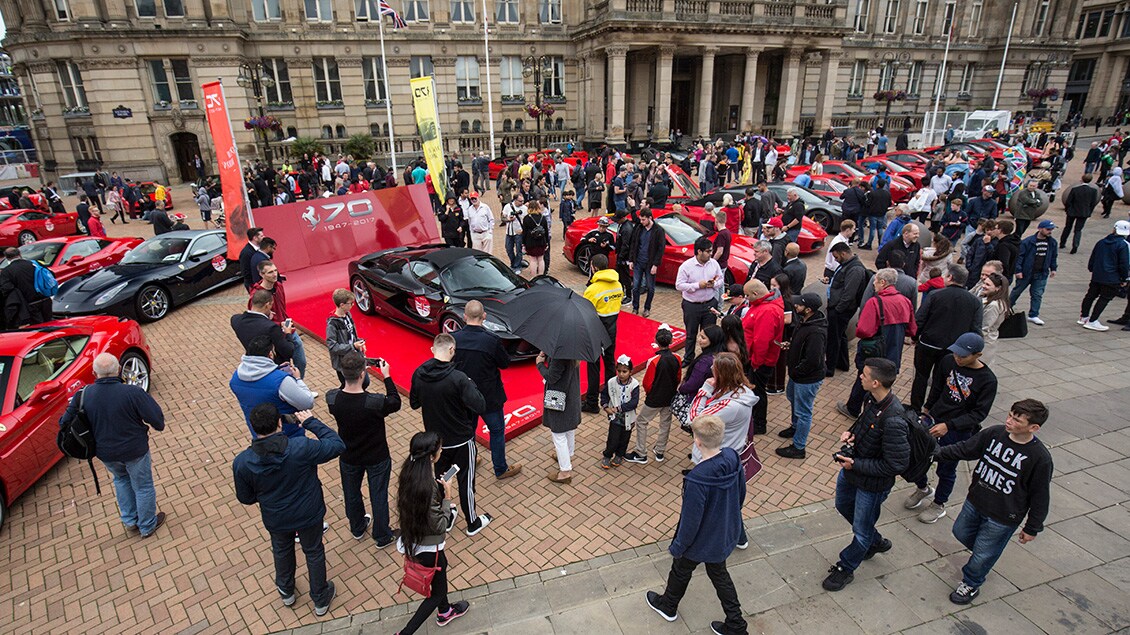 After a few hours of the static display, on departure, the city was lit up with Ferrari headlights, and yellow 70th anniversary flags swaying through.
The entire day was a positive adrenaline and to thank all our Ferrari Owners for supporting a very special occasion, Graypaul Birmingham transformed their Ferrari Showroom into an exquisite 4 course dining area. There could not have been a better place to host an evening Gala, home to our clients with the presence of the New 812 Superfast glancing besides the tables.
The most perfect menu was provided, from Roast Rump of Lamb to Fillet of Beef with fondant Potato to a special 'Il Cavallino' cocktail inspired by the vibrant colours and sleek design of classic Ferrari's. Clients were graced at reception with a musical saxophonist and tranquil atmosphere.
The 70th anniversary will undoubtedly live long in the memory of owners and Ferrari Fans alike. Forza Ferrari.